Charcoal Bamboo
Easier on sensitive skin – The fabric inhibits bacterial metabolism causing fewer allergic skin reactions than other fibers sterilized with antimicrobial agents.
Bamboo charcoal fibers quick-drying and the fabric can be washed numerous times with no adverse effect on the charcoal qualities.
Bamboo doesn't rely on pesticides, fertilizer and water to grow. It absorbs enormous amounts of greenhouse gases and has a quick growth rate.
Shop Charcoal Bamboo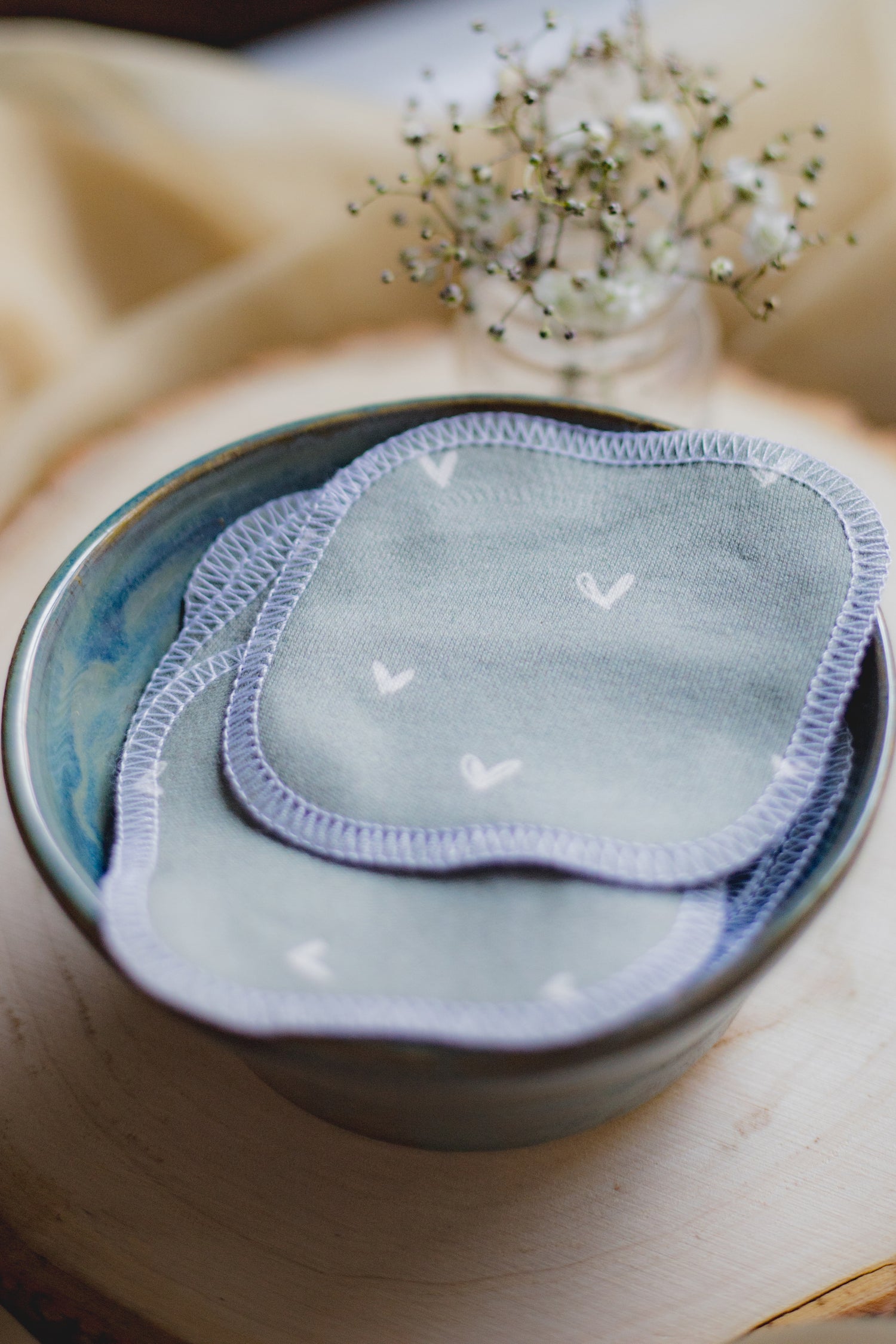 Organic Cotton
Gentle on sensitive skin
Ecologically grown all natural organic cotton fibres.
Extremely soft and smooth feel.
Organic cotton facial rounds - printed with water and plant based inks.
Shop Organic Cotton
Meet the Maker
Hi eco friends!
My name is Anna and I'm the face behind Hart Creative Co.
When I'm not in the studio sewing, you can find me testing out new recipes and checking out our local conservation trails with my partner and pups - Bean & Tammy.
I'm passionate about creating sustainable change and hope to help you on your eco-journey.
I hope you enjoy our collection of eco-conscious goods as much as I enjoy making them for you!
What customers are saying
"Repeat customer here! This is my second time buying Hart Creative's makeup removers! Absolutely love them."
Marcela - Toronto, ON
-------
"OMG, I JUST got these and they are even better than I had hoped. They are generously sized, amazingly soft, beautifully edged, and will have so many uses."
Thank you!
Suzi - Ottawa, ON